The Occasional Newsletter of Drogheda, Ardee and Kilsaran Unions of Parishes
In Touch – June 2022
CONDOLENCES
We offer our prayers and sympathy to sisters Aileen Bell and Bertha Fegan on the death of their sister, Phyllis. The funeral was in Cavan Church, on 17th May.
We also offer our prayers and sympathy to Shirley Murray (our former Parish Hall Administrator) and her family,  on the recent death of her father Terry Kelly. 
VESTRY OFFICERS FOR 2022 -2023
The Easter General Vestries have now all taken place, the returns have been sent to Armagh.  Thank you to our churchwardens, glebewardens, treasurers, secretaries and members of the select vestries who faithfully ensure that our church property is in good order and our finances are healthy
Drogheda
Rector's Churchwarden Mr James Black
People's Churchwarden Ms Jill Sloan
Rector's Glebewarden Mr Gerry Dagg
People's Glebewarden Mr James Black
Communications officer Mr Eugene McParland
Secretary Ms Hazel Spearman
Treasurer Mr Clive Bagnall
Ardee and Collon
Rector's Churchwarden (A) Ms Hazel O'Donoghue
Rector's Churchwarden (C) Dr John Rountree
People's Churchwarden (A) Mr Mark Tynan
People's Churchwarden (C) Ms Hazel O'Donoghue
Rector's Glebewarden Dr John Rountree
People's Glebewarden Mr George Angel
Secretary Ms Ruth Higgins
Treasurer Mr Ronnie Kavanagh
Kilsaran Union
Rector's Churchwarden (C) Ms Georgina Whyte
Rector's Churchwarden (D) Ms Emma Hoey
People's Churchwarden (C) Mr Graeme Treadwell
People's Churchwarden (D) Ms Olive Newett
Rector's Glebewarden Mr Charles Treadwell
People's Glebewarden Mr Harry Newett
Communications officer Ms Georgina Whyte/Ms Sandra Byrne
Secretary Ms Georgina Whyte
Treasurer                                 Mr Charles Treadwell
BLUE SCHOOL
The flats in the renovated Blue School have now been let, thus assuring the church of some much-needed funds. The whole process has been a 'win-win' one, for we hear a whisper that the Masonic Order, who previously had rooms in the Blue School, have, on 20th May, dedicated a splendid new Lodge. May all have continued health to enjoy their new facilities.
SUMMER FAIR
Plans are afoot to hold a Summer Fair on 9th July, in St Peter's Church grounds. All proceeds will be given to HOMELESS AID/WOMEN'S REFUGE/and to the UKRANIAN cause. With so many people in financial need, without homes, this is a really good cause and we need all the help we can get to make the event a success. Thank you Lizanne for agreeing to co-ordinate the effort. Offers of help on the day and/or contributions and donations can be pledged to Lizanne on 086 2774271
PARISH BARBEQUE
A Parish Barbeque will be held on Sunday 26th June (after the Family Service) at St. Peter's.
SUNDAY SCHOOL
We are hoping to start Sunday School again soon and if you know of any children who might be interested in attending on Sundays please let Lizanne Allen on 086 2774271
CONGRATULATIONS
Congratulations to Maud Keery on attaining her 100th birthday. Maud had a splendid party in the Glenside Hotel on 23rd May and some of those who attended said that, unlike the rest of us, Maud has not aged in the last fifty years.
SANDRA'S COFFEE SHOP
If you haven't already tried it, why not give yourself a treat and try out Sandra Byrne's latest venture: her new coffee shop in Castlebellingham, in the old mill.  The coffee is freshly roasted Italian coffee, supplied locally by the family run business JP Coffee.  JP Coffee is based in the Cooley Peninsula; their daughter, Amanda Treadwell, as well as keeping our churchwarden happy, is their mid-Louth agent. The coffee shop comes highly recommended by our local coffee afficionados.
Sunday 5th June -Pentecost
| | | |
| --- | --- | --- |
| 8.15am | Holy Communion | St. Peter's, Drogheda |
| 09.45am | Morning Prayer | St. Mary's Abbey, Ardee |
| 10.00am | Morning Prayer | Castlebellingham |
| 11.15am | NO SERVICE | Dunleer |
| 11.30am | CONFIRMATION | St. Peter's, Drogheda |
Sunday 12th June – Trinity Sunday
| | | |
| --- | --- | --- |
| 08.15am | Holy Communion | St. Peter's, Drogheda |
| 09:45am | Morning Prayer | St. Mary's Abbey, Ardee |
| 10.00 am | Holy Communion | Castlebellingham |
| 11.30am | Morning Prayer | St. Peter's Drogheda |
| 4pm | Evening Prayer | Drumcar |
Sunday 19th June – First Sunday after Trinity
| | | |
| --- | --- | --- |
| 08.15am | Holy Communion | St. Peter's, Drogheda |
| 09:45am | Holy Communion | St. Mary's Abbey, Ardee |
| 10.00 am | Morning Prayer | Castlebellingham |
| 11.15 am | Morning Prayer | Dunleer |
| 11.30pm | Holy Communion | St. Peter;s, Drogheda |
Sunday 26th June – Second Sunday after Trinity
| | | |
| --- | --- | --- |
| 08.15am | Holy Communion | St. Peter's, Drogheda |
| 09:45am | Morning Prayer | St. Mary's Abbey, Ardee |
| 10.00am | Holy Communion | Dunleer |
| 11.30am | FAMILY SERVICE | St. Peter's Drogheda |
| 4pm | Evening Prayer | Dunany |
Sunday 3rd July – Third Sunday after Trinity
| | | |
| --- | --- | --- |
| 08.15am | Holy Communion | St. Peter's, Drogheda |
| 09:45am | Holy Communion | St. Mary's Abbey, Ardee |
| 10.00am | Morning Prayer | Castlebellingham |
| 11.15am | Morning Prayer | Dunleer |
| 11.30am | Holy Communion | St. Peter's, Drogheda |
With every blessing,
Joyce
Clergy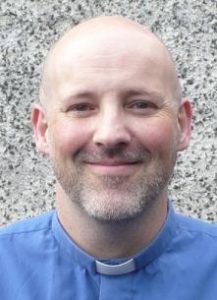 Rev'd Dr, Iain Jamieson,
Tel: (041) 9870073/ 083 8640133
The Rectory, Drogheda
Email: i.jamieson@hotmail.com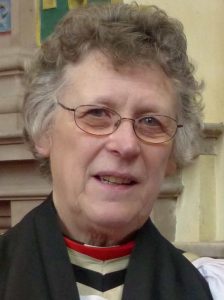 The Rev'd Canon Joyce Moore
Tel: (041) 6851327/087 7468866
Dunleer, Co. Louth
CONTRIBUTIONS TO IN TOUCH
If you have any contributions/noteworthy dates which you would like included in
In Touch please email details to hazelspearman@icloud.com