In Touch – December 2022
The Occasional Newsletter of Drogheda, Ardee and Kilsaran Unions of Parishes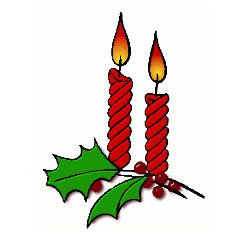 Estimated
7

min read
CONDOLENCES
We offer our prayers and sympathy to the family of Aileen Bell, whose
funeral took place in Cavan Church on 7 th November.
SERVICE OF REMEMBRANCE

On Sunday 6th November, at 4 pm, in St Mary's Abbey, Ardee, there was a
Service of Remembrance and Thanksgiving for all who have died: those
known to us, those who have died violently, those who have died in the
fulness of time. The service was well-attended and thank you to the
members of St Nicholas' choir, whose singing enhanced the service.

QUINQUENNIAL INSPECTIONS
The Diocesan Architect, Mr Stephen Leighton, conducted inspections on the
churches, halls, rectories and graveyards of the Dundalk Group on 7 th and 9 th
November and in the Drogheda Group on 21 st and 22 nd. We are fortunate to
have glebe wardens and members of our Select Vestries who really care
about our buildings. There were a few issues noted, and in each case, it was
obvious that the wardens were aware of the difficulty and steps were being
taken to alleviate the problem.
SAFEGUARDING TRUST TRAINING

Thank you, Helen for all the work to co-ordinate SGT training and care of
documents. We have now completed this year's mandatory training for the
Rural Deanery.
GOD MOVES IN A MYSTERIOUS WAY

Helen and I arrived for SGT training in Dundalk: the slides were on my
computer, she had the paperwork. As we set up, I knew that the touchpad
mouse wasn't working and I had left the bluetooth mouse at home. We had
no access to internet to transfer the slides to Helen's computer. Panic! A
precious night wasted for so many people. Just then, the Rev'd David
Murphy walked in: 'David, have you a mouse in your car?' 'I have' he said,
and saved the day
HEALTH AND SAFETY TRAINING

On a miserable afternoon in November, I attended a three-hour course on
Health and Safety, in Armagh. The disturbing fact is that failure to comply
with health and safety can result in insurance-cover being invalid, or fines,
or prosecution. Those responsible are the Select Vestry.
The most common hazards are:
Potential areas of slips, trips, falls (what about snow and ice?)
Blocked or locked fire-escapes
Injuries from poor lifting or carrying techniques or standing on
unsuitable ladder substitutes.
Poor or non-existent signage (exit, prohibition, warning, fire
equipment)
There are some common-sense things we ought to have readily available:
A properly-maintained FIRST-AID box
The EIRCODE of the building, should one need to make a 999
or 112 call.
The name of the first-aider in the congregation/group.
Accident and incident report forms, beside the first-aid box
Some things we need to do:
Carry out a risk register: identify potential risk and how it might
be mitigated or eliminated.
Make sure fire-extinguishers are up to date.
Carry out a fire-drill
Once again, we are fortunate to have Select Vestry members who take their
duties seriously and who do their best to make sure that all is in order.

REMEMBRANCE SERVICES

There were Remembrance Services at the Cenotaphs in Drogheda and Ardee
on 6th November and in Castlebellingham after the 10 am Sunday Service on
14th November. All were well-attended as were our church Remembrance
Services. With Joe's funeral so recent, it was totally understandable not to
have Ms Gillian Sheils to play the Last Post and Reveille, we missed her.
(we cheated a little in Castlebellingham, and played a recording of her, from
last year's online service)
ADVENT SUNDAY

We had a lovely service for Advent Sunday with many children taking part.
The Rev'd Iain spoke between the readings, Lizanne provided a Jesse Tree
and some symbols, the children sang an Advent Song about Jesus bringing
light to our lives. Wendy was ill and we wish her a speedy recovery. The
organ went out in sympathy with the organist: a low B started to sipher and
made it unusable, so we used the piano. Once again, Helen to the rescue: the
tuner will be here to see that all is well for next Sunday.
CAROL SERVICES
Sunday 4th December 3.30 pm: a carol service organised by the Provincial
Grand Lodge of Armagh, by kind permission of the rector. The music will be
provided by the excellent Lowry Singers and all are welcome. There will be
refreshments afterwards in the Parish Hall.

Sunday 11th December 4 pm: St Peter's Carol Service. Students from St
Peter's National School and Drogheda Grammar School will take part. There
will be refreshments afterwards in the Parish Hall.

Friday 16th December at 7.30 pm: St Mary's, Castlebellingham Candlelight
Carol Service. Kilsaran Choir, director Mary Price, accompanist Anne Clarke
will take part. There will be refreshments afterwards in the Grove Football
premises and we thank them for their permission to use their lovely facilities.

Sunday 18th December at 11:15 am: Children's Nativity in Dunleer Church.
There will be refreshments afterwards in the Parish Hall.

Sunday 18th December at 4 pm: St Mary's Abbey, Ardee Carol Service. There
will be refreshments afterwards in the church.

Tuesday 20th December at 7.30 pm: Carols by Candlelight in St Nicholas'
Church, Dundalk.

It's so simple to say: 'refreshments afterwards', but it takes a lot of work and it's
often for the same people who clean and decorate the churches. May we offer
them a huge 'thank-you' and show we mean it by helping to wash up
afterwards?

SAFE (Suicide Awareness for All)
Sandra Byrne's latest initiative: she has raised funds for the first phase: to
support the work of two counsellors for the Castlebellingham area who will
answer calls for those affected by suicide or who feel that suicide is their only
alternative. The second phase is to fund a drop-in centre and upcoming
fundraising events include a tractor run, a monster raffle and a Christmas Craft
Fair. Well done again, Sandra.
Music at St. Peter's
The Messiah – performed by the Irish Baroque Orchestra and Chamber Choir
Ireland on Saturday 17th December at 7.30p.m.
26th-29th January 2023 – Irish mezzo-soprano Tara Erraught returns to
Drogheda to lead a weekend of vocal training with lectures, workshops,
masterclasses and concerts. Please refer to Drogheda Classical Music for full
details.
Ticket Information on line at droghedaclassicalmusic.com and at the
Droichead Arts Centre, Stockwell Street.
CONFIRMATION
Confirmation will take place on a Sunday 14th May at 11 am in St Nicholas'
Church, Dundalk.. Classes will begin in the term after Christmas. They will be
conducted, by kind permission of the headmaster, in Dundalk Grammar
School. The eight classes will be taught by Mr. Ian Moore, Canon Joyce Moore
and the Rev'd Dr Iain Jamieson. Please register the names and necessary
information of those wishing to be confirmed,, either by email or mobile:
CHRISTIAN NAMES OF STUDENT/SURNAME OF STUDENT/
DATE OF BIRTH/DATE OF BAPTISM/PLACE OF BAPTISM/
PARENTS'/GUARDIANS' FULL NAMES/ADDRESS OF CHILD/
EMAIL OF AT LEAST ONE PARENT/GUARDIAN
MOBILE CONTACT NUMBER OF AT LEAST ONE PARENT/GUARDIAN
Under the latest policies and guidelines, it will be necessary to fill in a
medical form also. Joyce will email all details to parents/guardians who
register their children.
Please register with me: my mobile is: 087 7468866
and my email is: moorejoyce72@gmail.com
If I do not reply to your email, please phone me or text me as a failure to
reply indicates that your email did not arrive in my inbox.
Clergy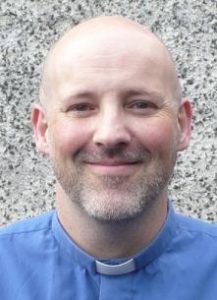 Rev'd Dr, Iain Jamieson,
Tel: (041) 9870073/ 083 8640133
The Rectory, Drogheda
Email: i.jamieson@hotmail.com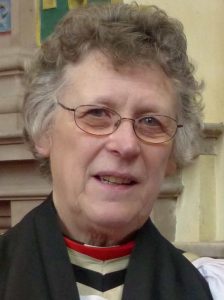 The Rev'd Canon Joyce Moore
Tel: (041) 6851327/087 7468866
Dunleer, Co. Louth
CONTRIBUTIONS TO IN TOUCH
If you have any contributions/noteworthy dates which you would like included in
In Touch please email details to hazelspearman@icloud.com