In Touch – March 2023
The Occasional Newsletter of Drogheda, Ardee and Kilsaran Unions of Parishes
Estimated
4

min read
APPOINTMENT TO MOY

We were all taken by surprise to learn of the rector's new appointment to
the parish of Moy. We had hoped to have him for many more years in
this group. During his ministry here, Drumcar and Dunany churches
have seen more regular services, the Blue School has been totally
transformed into a beautiful and useful space, the Alleys have become
habitable again, and he has served Homeless Aid. He achieved his
Doctorate with apparently no fuss, rarely speaking of the hours of study
involved. We discovered his kindness, his friendliness, his willingness to
co-operate, his predilection for good coffee and interest in the Hebrew
roots of words. His sermons, always thoughtful, never boring, frequently
challenged our perceptions. However, we all knew that for Iain, 'home'
was Northern Ireland. We wish him well in his new position: may he and
the parishioners of Moy be blessed in his ministry among them.
CONFIRMATION

Confirmation will be on 14th May, in St Nicholas' Church, Dundalk, at 11 am
Classes are held on in Dundalk Grammar School, in Mr Moore's classroom, H55, by kind permission of the Headmaster, Mr Jonathan Graham.
Tuesday 7th March 6 pm Dundalk Grammar School
Tuesday 14th March 6 pm Dundalk Grammar School
Tuesday 21st March NO CLASS (clergy conference)
EASTER HOLIDAYS, NO CLASSES
Tuesday 18th April 6 pm Dundalk Grammar School
Tuesday 25th April 6 pm Dundalk Grammar School
Tuesday 2nd May 6 pm Dundalk Grammar School
Tuesday 9th May 6 pm St Nicholas' Church, Dundalk
THORNHILL MEMORIAL PLAQUE

A service to dedicate the memorial plaque for the parents of Patricia
Barrow will be held in Castlebellingham church on Tuesday 7th March at
3 pm All are welcome.

LOUTH COUNTY COUNCIL

Louth County Council has plans for some amenity upgrade for the
centre of Dunleer. The council is in the process of consulting with
interested parties. As one of those interested parties, there will be a
meeting between them and the parishioners of Dunleer at a date to be
arranged.

CONDOLENCES

Many former students of Dundalk Grammar Junior School will have
fond memories of Mary Rennick. We offer our condolences to her
family on her death. Mary's funeral took place in Kilsaran Church on 11th
February. It was attended by many of her former DGS colleagues, from
both Junior and Senior School.
VISIT FROM ARDEE COMMUNITY SCHOOL

On 28th February, some second-year RE students and their teacher paid a
visit to St Mary's Church, Ardee. Many had never been inside an
Anglican church before. They seemed interested, had lots of questions
and their demeanour was credit to all who have the care of them.

THE FATE OF KILSARAN FETE

At a meeting to discuss summer events, the parishioners of Kilsaran
Union decided not to hold a fête. However, it was felt that losing that
interaction with the wider community was a great loss. By kind
permission of Lord and Lady Bellew, they hope to hold an open-air
ecumenical Harvest Thanksgiving Service in the gardens of Barmeath
Castle. This will take place on Sunday 10th September at 3 pm. There
will be a charity collection, the causes yet to be decided. They have
already made tentative contact with Dundalk Brass Band.

MUSIC AT ST. PETER'S

Friday 24th March 2023 at 7.30pm – Pianist 'Daniel Lebhart
performing Brahms 4 Ballades Op. 10 Ethel Smyth Sonata No. 2 in F
sharp minor, Mendelssohn Songs without Words and Beethoven
Sonata No. 21 in C major, Op. 53 'Waldstein'
Ticket Information on line at droghedaclassicalmusic.com and at the
Droichead Arts Centre, Stockwell Street.

Clergy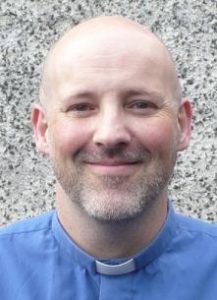 Rev'd Dr, Iain Jamieson,
Tel: (041) 9870073/ 083 8640133
The Rectory, Drogheda
Email: i.jamieson@hotmail.com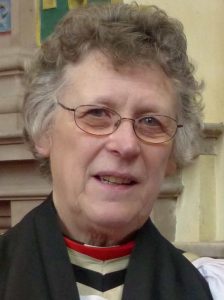 The Rev'd Canon Joyce Moore
Tel: (041) 6851327/087 7468866
Dunleer, Co. Louth
CONTRIBUTIONS TO IN TOUCH
If you have any contributions/noteworthy dates which you would like included in
In Touch please email details to hazelspearman@icloud.com