St Peter's Close contains a number of historically important sites, including St Peter's Church which is now listed as "of NATIONAL importance" by the NIAH (National Inventory for Architectural Heritage). For a brief History of St Peter's Church of Ireland Drogheda click here
The NIAH is the National Inventory for Architectural Heritage, a section of the Department of Arts, Heritage and the Gaeltacht. It maintains a list of important buildings throughout the country. These are architecturally and historically important protected buildings which it is desired to preserve. Most of these buildings are listed as regional importance, but some are listed as of national importance. St Peter's Drogheda in common with many other Church buildings were, until recently, listed as of REGIONAL importance. We are now advised that St Peter's Drogheda is now listed as of NATIONAL importance.
Set into the eastern section of a wall surrounding St Peter's Church, Drogheda, County Louth, the tombstone slab of a funerary monument dating from 1520 and commemorating Sir Edmond Golding and his wife Elizabeth Flemyng. Depicting the couple as cadavers, this stone would originally have sat on top of a free-standing tomb but was presumably moved to its present position when St Peter's was rebuilt in the 1750s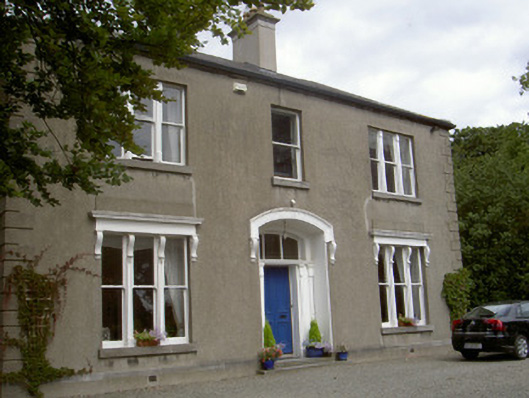 The Rectory
Detached three-bay two-storey rendered rectory, south elevation built c. 1860, north elevation built c. 1755. The rectory of Saint Peter's Church of Ireland church has retained many of its original and early features which enhance the façade. Built in two definite stages, the house has retained elements from both periods, examples of this can be clearly seen when one looks at the window openings comprising the tripartite windows of the façade with the decorative console brackets, to the simple sliding sash windows to the rear. Built as part of a grouping of religious structures, the rectory forms an important component of the site and plays a positive role in the built heritage of County LouthNIAH info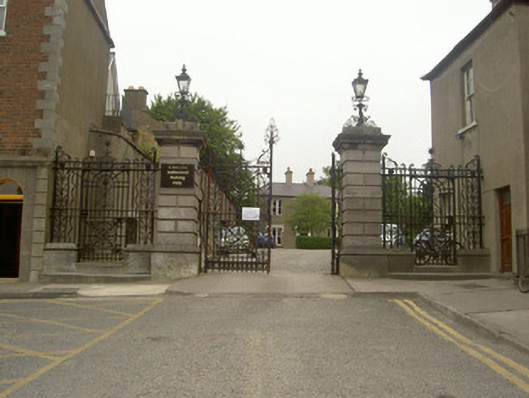 Gateway
Gateway, built c. 1750, as entrance to Saint Peter's Church. Channelled ashlar limestone gate piers, dressed limestone caps, surmounted by wrought-iron lamps. Wrought-iron paired gates, sunflower finials. Pedestrian gates to east and west approached by finely tooled limestone steps. Located on southern edge of Saint Peter's Church. The execution of the stonework on these striking gate piers attests to the skilled craftsmanship employed in their construction. The intricate wrought-iron gates with the unusual sunflower finials add artistic quality to form an elegant and aesthetically pleasing entrance to an important structure within Drogheda. NIAH info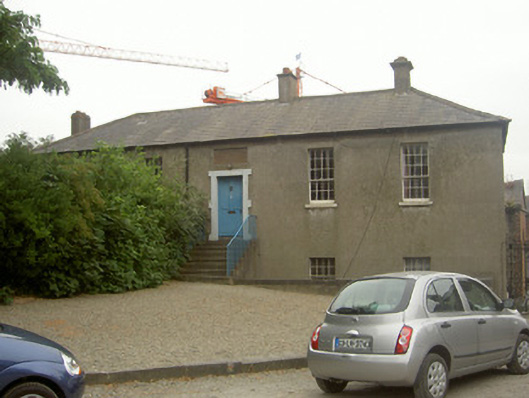 The Blue School
Detached five-bay single-storey over basement former school, dated 1844. Situated on the corner of the churchyard this former school, which replaced an earlier structure built in 1723, is a fine example of a mid-nineteenth-century church school. It has retained much of its original material, allowing it to remain an integral part of the group of social structures that makes up Saint Peter's church. NIAH info
.