Newcomers are (hopefully!) always welcome at any church within the Anglican Communion. There are no membership fees and you don't have to fill in any forms. Anyone can attend any Anglican service and see what happens.
Where and when?

There are links to the websites of the Church of Ireland and the Diocese of Armagh on our links page. They contains a lot of background information and contact details for local parishes. You may also be able to find a list of contact telephone numbers under 'Church of Ireland ' in the Yellow Pages of the phone book.
Most churches have a noticeboard outside listing service times and contact numbers, and many nowadays have websites (like this one!) which will give you more information and contacts details.
To find an Anglican Church nearer home you might find this link to the Official Anglican Communion website helpful.
What if I like what I see?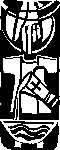 There are two ceremonies relevant to becoming a fully functional Anglican. The first is Baptism, and the second is Confirmation.
Baptism is a ceremony representative of spiritual cleansing, 'renewing' a person upon entry into the Church. Originally the recipient was fully immersed in water but in a modern baptism in the Anglican Communion involves a ceremonial sprinkling of water on the head, and special prayers. (Note that some Anglican churches would still practice "total immersion", as it's called.)

Some people are baptised as babies. This is an indication that the parents have decided to bring up their child as a Christian. In this case, people can be Confirmed when they are old enough to make their own decision to be part of the Church.
You can take part in most of the activities of the Church without going through either of these procedures, and there are no rules about how soon, or how late, you should make a formal commitment. If you have been previously baptised in a Christian Church then nowdays there is no need to be re-baptised as an Anglican. Talk to your friendly parish priest about it some time.
What can the Church do for you?

The Church can bring you closer to God. We believe this is more important than anything in 'ordinary' physical existence. It can also help teach you to become a better person by living in a more 'God-like' way. The Church answers the human need for something greater than themselves in which to believe, and gives our lives a sense of meaning.
The Church also provides community with fellow humans, all working towards a common goal.
What can you do for the Church?
Many Christians become involved in the life of their Church in ways other than simple attendance. Many functions in a church service, such as reading lessons from the Bible, can be undertaken by any member of the congregation. Many churches have choirs and music groups.
Parishes also run groups which operate outside the confines of Sunday services. These include youth groups, studies and courses, and community voluntary service organisations.

Christians can also become qualified as ministers. Becoming a priest requires several years of study, and a deep commitment to Christianity. However, all Christians have a part to play, using their own individual talents in their everyday lives to further the work of the Church and bring the world a little closer to the way God wants it to be.