IN TOUCH – December 2018
The Occasional Newsletter
of
Drogheda, Ardee and Kilsaran Unions of Parishes
Dear Friends,
CONDOLENCES
We offer our deepest sympathy to the Sillery family on the death of Olive.  The funeral service was held in Collon Church on 2nd November.
We also offer our deepest sympathy to the Shekleton family, bereaved by the death of Brenda – sister to Mildred Robinson. The funeral service was held in St. Mary's Abbey, Ardee on 28th November.
PRAYERS
At this season of remembrance, please remember also all who mourn the loss of loved ones. Please remember in your prayers all who are ill, especially our former organist, Violet, and also Maud  who are in hospital.
SUNDAY SCHOOL – St. Mary's Abbey, Ardee
Every blessing to the new Sunday School class in Ardee and thank you Avril for your initiative. Classes will be held on the second and third Sundays of each month, during the church service. We cannot overestimate the importance of the work and commitment of all who teach and nurture our young people in each church.
CONFIRMATION
Confirmation classes will begin in January.  The classes will be held in Dundalk Grammar School and as usual, be conducted by the Rev'd Geoffrey Walmsley, The Rev'd Iain Jamieson and Canon Joyce Moore. Full details will be posted in the next 'In Touch'.
CONGRATULATIONS
Congratulations to Sandra Byrne and her company team: Elite Form won the Co. Louth Business award for 'Best Indigenous Manufacturing Company of the Year'.  Despite all the hard work involved, Sandra still finds time to play the organ every Sunday and she has a huge input into the organising of the Kilsaran Fete.  Dare one say 'Chip off two old blocks?'
Congratulations to Rachel Byrne on being awarded a distinction in her degree in 'Baking and Pastry Arts Management'.  Rachel takes orders for that special occasion cake; (Details on a later page); she also applies her management skills to help Sandra in the business.
From the Diary
Rev.'d Iain took part in an Ecumenical service for the bereaved  at St. Teresa's, Nursing Home on 8th November.
We were delighted to welcome Mayor Frank Godfrey on Remembrance Sunday to St. Peter's. He visited the Bell Tower and  St. Peter's Guild of Bellringers rang a Full Remembrance Peal. The Mayor also stayed for the Remembrance part of our morning service. Rev'd Iain preached at the Augustinian Church later that day which was very well received.
A Board of Management Meeting and the A.G.M.of  St. Peter's National School were held in school on 13th November.
On 14th November the Archbishop preached on the theme of the Holy Spirit at a service in Mullabrack.
St. Peter's Vestry Meeting was held on Thursday 15th November.
On 18th November Rev.'d Iain led a service at Baltray Golf Club to remember deceased members from the club.
Parish Hall Break In – we have had another break-in at the Parish Hall.
Thanks to our new security cameras the Gardai have been successful in identifying the culprit(s).- investigations are ongoing.  The Parish Hall Committee are examining remedial measures to tighten up security levels and will be reporting back to the Vestry in due course.
DIOCESAN MISSION 16th-18th November
We began the Creggan, Louth and Tandragee cluster group Diocesan Mission with a Songs of Praise in St Nicholas' Church, Dundalk. Despite the fact that it was held on a Friday evening, there was a reasonable attendance.  The choir of St Nicholas, directed by Mrs Sharon Eveson, accompanied by Mr Stephen Macnamara, led the singing, readers were from every Select Vestry in the Rural Deanery and Archbishop Jackson concluded the evening with an Epilogue. Following the service, tea and coffee was served in St Richard's Chapel.  Much work went into the preparation for that service and thank you to all who helped to make it successful socially and spiritually.
On Saturday morning, Canon Shane Forster brought a group from Tandragee to the Battle of the Boyne Centre at Oldbridge. Many who came said it was an excellent and educational experience. The group was served soup and sandwiches in St Peter's Parish hall, followed by a short service in the church and a question and answer session with Archbishop Jackson. He spoke of Jesus' invitation to 'Come and See' and encouraged each of us to be welcoming, not only to those inside but also to people who might be searching, outside the traditional boundaries of church.  Once again, much preparation went into this morning; and to all those who give sacrificially of their time and talents, a huge thank you.
On Sunday morning, some parishioners from Louth joined in the HC service in Ballymore (Tandragee) and the weekend concluded with a wonderful Choral Evensong in the Cathedral.
Many of us react negatively to the word 'mission'. It can conjure up images of 'holier than thou' Christians, of 'my personal salvation', of a divisive 'my way is the only right way' attitude so it is refreshing to be reminded of the five Ts of a mission-focussed church.
THE FIVE MARKS OF MISSION
TELL: to proclaim God's kingdom in word and action
TEACH:  to teach, baptize and nurture
TEND: to respond to human need
TRANSFORM: to transform unjust structures
TREASURE: to safeguard creation
Those five marks of mission are summed up in the words of Jesus: love God and love your neighbour.  May they be the focus of our worship and our way of living.
SUSTENTATION
Sustentation subscriptions are now due. Please give these to the treasurers before 31 December 2018.
NEWS FROM OUR PARISH SCHOOL – ST. PETER'S, BOLTON STEET
In November 5th and 6th classes attended the Garda Sports Day, a competitive event,  which is held for schools in the Drogheda area and hosted by an Garda Síochána. The Tug of War team performed with such excellence that they placed 2nd which was a great achievement. The Board of Management AGM took place and annual audited accounts were presented. Parents and teachers also met to discuss pupil progress. Chess club is proving very popular with the largest number of members ever with children from 1st to 6th. Past pupil, Sam Winston completed a transition year work experience and was a marvellous help to Mr. Jenkinson.
SUNDAY SCHOOL – St. Peter's, Drogheda
Takes place every Sunday  (excepting Family Service Sunday)  during the 11.30am service. Further details from Lizanne Allen (086 2774271)
SUNDAY SCHOOL – St. Mary's Abbey, Ardee
Takes place in the Vestry during morning service on the second and third Sunday of each month  Further details are available from Avril Boothe (087 2397043)
CHURCH LADS AND CHURCH GIRLS BRIGADE
Takes place at St. Peter's Parish Hall every Thursday from 3pm to 4.30pm for an afternoon of fun, games and crafts.  If you have a free couple of hours on a Thursday afternoon – even once a month – and would like to help out please call Revd. Iain on 083-8640133.
DATES FOR YOUR DIARY
CHRISTMAS FAIR
Saturday 8th December  from 10 am to 1 pm in Annesbrook House, Duleek. A92 TD82
CONCERTS – St. Peter's Drogheda
Thursday 13th December at 19.30 Tara Erraught, Dearbhla Collins & Ulrich Pluta will join together for Schubert's beautiful Shepherd on the Rock as well as some well-known operatic and seasonal favourites.
Friday 25th January 2019 at 19.30 Lynda O'Connor, Mia Cooper & Wolfgang Ensemble will perform Vivaldi's Four Seasons.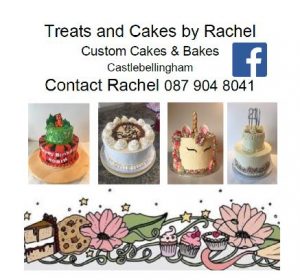 CAROL SERVICES AND NATIVITY
Tuesday 11th December at 19.00 – Carol Service – St. Peter's, Drogheda
(with students from St. Peter's National School and Drogheda Grammar School)
Friday 14th December at 20.00 – Carol Service – St. Mary's Abbey,Collon
(a choir from the Roman Catholic Church in Collon will be joined by a group of singers and instrumentalists directed by Dorothy Ailnoth)
Friday 21st December at 20.00–Candlelight Carol Service – Castlebellingham
(with Kilsaran Choir, directed by Mary Price)
Sunday 23rd December at 10.00  – Children's Nativity- Dunleer
Christmas Services

Monday 24th December – Christmas Eve

16:00 Holy Communion (Dunany)
23:30 Holy Communion (Dunleer)
23:30 Holy Communion (St. Peter's, Drogheda)
Tuesday 25th December – ChristmasDay

08:15 Holy Communion (St. Peter's, Drogheda)
09:45 Holy Communion (St Mary's, Ardee)
10:00 Holy Communion (Castlebellingham)
11:30 Holy Communion (St. Peter's, Drogheda)
Following the link here for this Month's Services
Wishing all our readers a Very Happy Christmas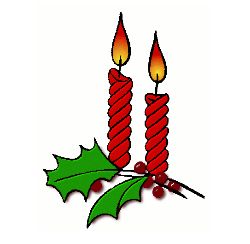 Iain.
Clergy
The Revd Iain Jamieson    Tel: 041-9870073/083-8640133
Rectory, Drogheda    drogheda@armagh.anglican.org
The Revd Canon Joyce Moore    Tel: 041-6851327/087-7468866
Dunleer, Co. Louth    am.drogheda@armagh.anglican.org