IN TOUCH – December 2019
The Occasional Newsletter
of
Drogheda, Ardee and Kilsaran Unions of Parishes
Dear Friends,
Wishing all our readers a Very Happy Christmas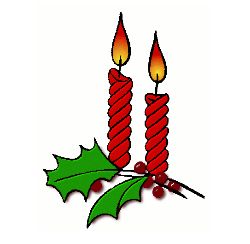 BAGS OF HOPE
Several bags were contributed toward the enterprise run by Sarah Byrne, a student in Dundalk Grammar School. Sarah asked that old school or shopping bags be filled with toiletries or other items suitable for distribution to homeless people. The filled bags will shortly be distributed to homeless people. Well done Sarah for your initiative, care and hard work.
It seems that an enterprising spirit is something passed from one generation to the next: belated congratulations to Sandra Byrne and her company for coming in the top five of the recent enterprise awards.
DROGHEDA MALE VOICE CHOIR AND BOYS' CHOIR.
Young people learn far more by example than by precept. The DROGHEDA MALE VOICE CHOIR has long given its talents to support good causes. (They recently performed in Ardee, helping that parish to raise €3,000 for the Hospice.) Now their good example has been passed on to the next generation of singers: they and the DROGHEDA BOYS' CHOIR performed a concert in St Peter's on Sunday 24th November. At that occasion, the Mayor, Mr Paul Bell launched their CD and the proceeds of the concert were given to support 'Hannah, Warrior Princess'. Hannah and her family have demonstrated courage, strength of purpose and love in heart-breaking circumstances.
ILLNESS
Several of our parishioners are suffering from serious illnesses. Others are suffering from stressful situations. Please remember them in your prayers. Please also, let Iain or Joyce know if there is anyone is hospital, as otherwise, they will not know.
CLERMONT CHORALE
We look forward to hearing the Clermont Chorale in Castlebellingham Church on Tuesday 3rd December at 8 pm
NATIVITY
Ardee and Kilsaran parishioners are joining forces for the Nativity Tableaux. It will take place in St Mary's Abbey, Ardee on Sunday 15th December, at 9:45. There will be NO SERVICES in Kilsaran Union on that day
CAROL SINGING
Proposed dates are
11th December 7pm St Peter's, Castlebellingham
16th December 7pm St Oliver's, Dundalk
CAROL SERVICES
10th December 7 pm St Peter's, Drogheda
with students from St Peter's NS and Drogheda Grammar School
13th December 8 pm Collon
with the choir of Mary Immaculate, Collon and the Rosemount Singers, director Shane Barriscale and manager, Dorothy Ailnoth.
20th December 7.30 pm St Mary's, Castlebellingham
with Kilsaran Choir, director Mary Price and accompanist, Ann Clarke.
DATES FOR YOUR DIARY
CLERMONT CHORALE
Tuesday 3rd December in Castlebellingham Church at 8pm
CONCERT
Friday 6th December in St.Peter's at 7.30pm
Violinist Patrick Rafter and pianist Michael McHale come together to present a programme of Mozart, Ravel, Debussy, Ysaÿe and Franck.
St Peter's Church Christmas Coffee Morning & Craft Fair
Saturday 7th December 10am to 1pm at Annesbrook House, Duleek
(Courtesy of Kate Sweetman)
NATIVITY
Sunday 15th December at 9.45am St. Mary's Abbey, Ardee
CAROL SERVICES
Tuesday 10th December at 7 pm St. Peter's, Drogheda
Friday 13th December at 8 pm Collon
Friday 20th December at 7:30 pm St Mary's, Castlebellingham
CHRISTMAS EVE AND CHRISTMAS DAY SERVICES
Tuesday 24th December – Christmas Eve
| | | |
| --- | --- | --- |
| 16.00 | Holy Communion | Dunany |
| 23.30 | Holy Communion | Castlebellingham |
| 23.30 | Holy Communion | St. Peter's Drogheda. |
Wednesday 25th December – Christmas Day
| | | |
| --- | --- | --- |
| 08.15 | Holy Communion | St.Peter's Drogheda |
| 09.45 | Holy Communion | St. Mary's Abbey,Ardee |
| 10.00 | Holy Communion | Dunleer |
| 11.30 | Holy Communion | St. Peter's Drogheda. |
SUNDAY SCHOOL – St. Peter's, Drogheda –
Takes place every Sunday (excepting Family Service Sunday which is on the second Sunday of the month) during the 11.30am service. Further details from Lizanne Allen (086 2774271)
SUNDAY SCHOOL – St. Mary's Abbey, Ardee
Takes place in the Vestry during the 9.45am morning service on the first and second Sunday of each month. Further details are available from Avril Boothe (087 2397043)
SUNDAY SCHOOL – Kilsaran Union
Takes place during the 10am service, on the second Sunday, during the united service in Castlebellingham and on the fourth Sunday, during the united service in Dunleer
CHURCH LADS AND CHURCH GIRLS BRIGADE
Takes place at St. Peter's Parish Hall every Thursday from 3pm to 4.30pm for an afternoon of fun, games and crafts. If you have a free couple of hours on a Thursday afternoon – even once a month – and would like to help out please call Revd. Iain on 083-8640133.
CONTRIBUTIONS TO IN TOUCH
If you have any contributions/noteworthy dates which you would like included in In Touch please email details to hazelspearman@icloud.com
Click here for this Months Services
Iain.
Clergy
The Revd Iain Jamieson Tel: 041-9870073/083-8640133
Rectory, Drogheda i.jamieson@hotmail.com
The Revd Canon Joyce Moore Tel: 041-6851327/087-7468866
Dunleer, Co. Louth am.drogheda@armagh.anglican.org